About Us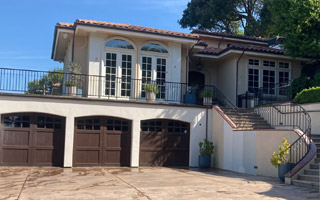 We are a locally owned business located in San Francisco, CA. Specializing in all types of exterior and interior painting, serving San Francisco. We do residential and light commercial work on existing homes and businesses.

Love Painting is dedicated to service of the highest caliber. Showing up on time, providing fair and timely service, and doing it all for a fair price is what we are about. The ethic of "honest always and first" is mandatory for anyone working for our organization.

We are committed to providing our clients with the finest quality painting service and professionalism in full home and business painting services. Our experience and craftsmanship will help you discover and transform your home or business into the home or business of your dreams.

All of our paint jobs come complimentary with the service of our professional colorist.

Give us a call today for a fee estimate, we would love to put our experience to work for you.

Please take a look at our photo gallery or feel free to read the testimonials from several of our most satisfied clients.

Contact us today or request service online!